Summer Bodies Are Made in  Winter
Christmas time is over and it's that time of year when we start flicking through the glossy holiday brochures, imagining the sun on our faces and the sand between our toes… and then we start to fret about swapping our winter woollies for our shorts and swimsuits!!
Well, if you are lucky enough to be planning a sun holiday this year don't fret, if you start with a good regime now you won't find yourself trying some fad starvation diet a month before you go! Time of think about those summer bodies now! Follow our 6 steps to summer and you will feel radiant and confident in your beachwear this year..
Step 1: Eat Sensibly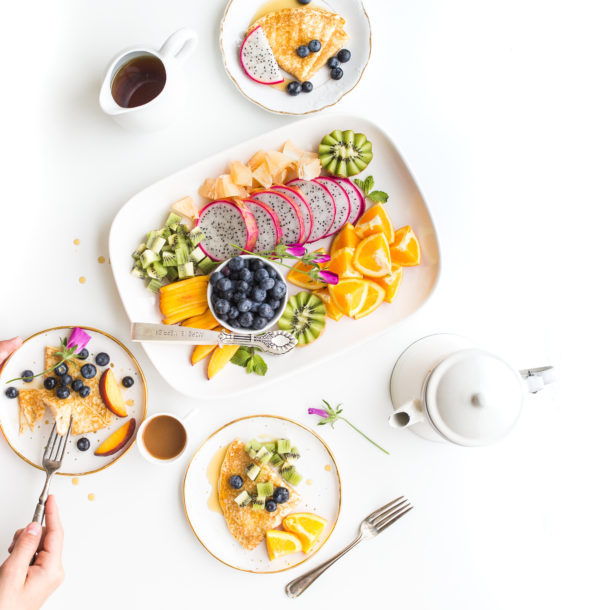 I'm no expert on nutrition but I do know it can be exhausting counting every calorie and trying to stick to a diet plan. I believe if you try to make small healthier changes to your eating pattern and try to be more conscience about what you are putting into your body you will notice a positive difference over time.
Your body is the most amazing machine! Even with all the technology in the world today it's impossible to invent one machine that could do even half the things your body can do. Every day your heart beats over 100,000 times and and 25 million new cells are being produced each second. Your body consists of over 600 muscles which let you perform every task from smiling to walking.
And the fuel for this amazing machine is the food you eat. So be mindful of what you eat, treat your body to nutrient-dense foods every day and avoid consuming empty calories that junk food provides. Apart from losing weight, your complexion, hair condition, energy level and mood will also improve.
Step 2: Sweat it out!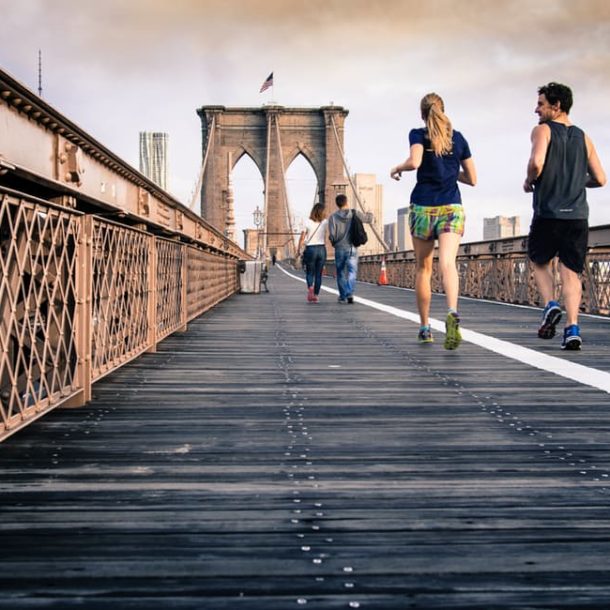 Do some form of cardio that makes you work up a sweat 3-5 times per week, walking and running are great. Apart from the obvious benefits of burning calories and improving your cardio fitness level, working up a sweat can lead to clearer skin as your pores open and release the grit and grime that has built up inside of them. It can flush the body of system-clogging toxins like alcohol, cholesterol, and salt and a good cardio session releases endorphin's that will leave you feeling energized.
Our I-SPY shorts are perfect for the gym and you will sure turn heads as you jog by.
Step 3: Practice Yoga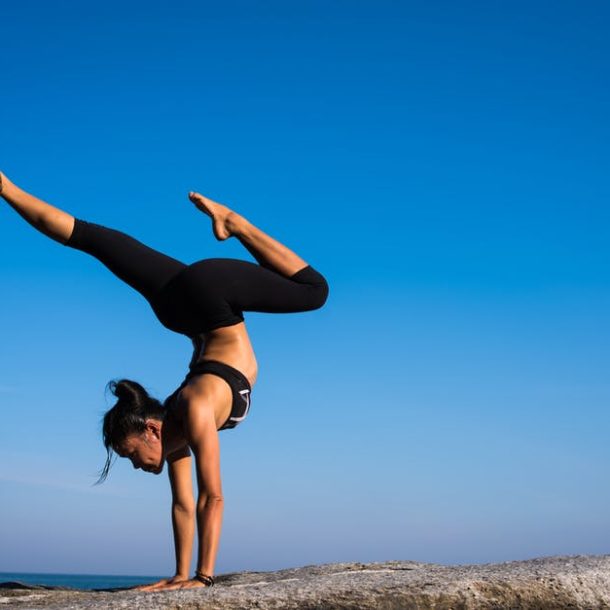 Yoga is great for toning the body, the muscles strengthen as you move through the range of motions while supporting the weight of the body and also as they are engaged for balance and support. These poses can look easy enough but hold them for long enough and feel your muscles begin to burn and you'll realize how effective they will be. Invest in a pair of I-SPY Leggings to ensure that you always look your best.
Think about those summer bodies ladies!
Step 4: Visualisation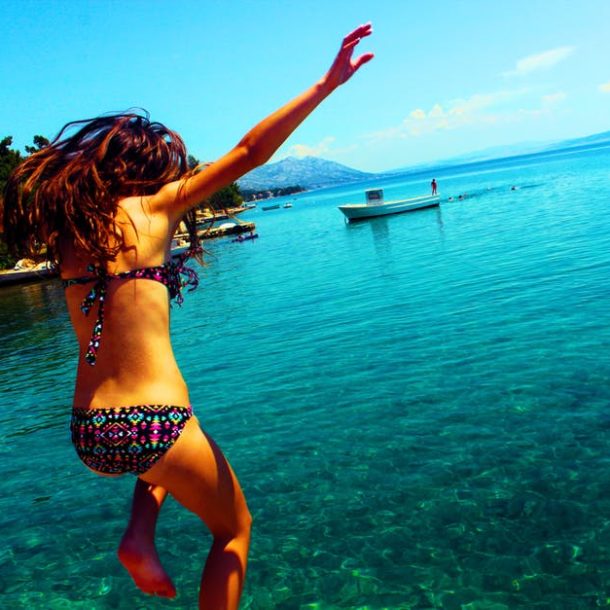 This one sounds a little off the wall but this technique is used by top athletes and celebrities to help them achieve their body goals. Research has shown that thoughts produce the same mental instructions as actions. Mental imagery impacts many cognitive processes in the brain so the brain is getting trained for actual performance during visualization. It's been found that visualization can improve motivation, increase confidence and condition your brain for success.
To try the visualization technique you need to find a peaceful space and take 5 to 10 minutes to sit quietly, relax and focus on your breath. Then make a "mental movie" of your end goal, whether it's walking along the beach feeling comfortable and confident in your new bikini, or slipping into your favourite pair of shorts.
Include as many details in this vision as you can.  How do you feel? Who are you with? Where are you? What can you see and smell? What is the weather like?
Imagining these little details can help make your visualization more realistic and as a result much more powerful.
Stay with the vision for as long as you like – 10 minutes or so is perfect. Try not to get distracted so that you feel as if you are truly there, experiencing it right now.
The more you do it, the easier it will get. Be patient and you will notice this technique will help motivate you to make the necessary changes you need to reach your summer body goal!
Step 5: Posture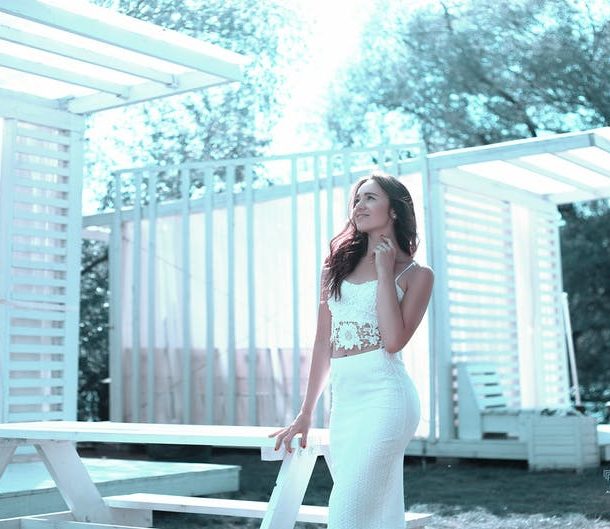 When you walk with a strong confident posture it is both sexy and striking, but all too often we walk around with hunched shoulders without any thought of how we are holding our bodies.
This is not surprising, as any job that involves sitting for long periods of time can be terrible for our posture and sometimes slouching is an unconscious way we respond to feeling lack of confidence.
To fix this takes a lot of practice; stand up straight, look straight ahead with your chin up, let your shoulders fall and relax while holding them slightly back, engage your core and gently suck in your tummy and rotate your hips forward slightly. This is difficult to do at first but keep practicing and eventually you will walk with posture without having to think about it. Your body will look elongated, slimmer and fitter.
Step 6: Invest in good Beachwear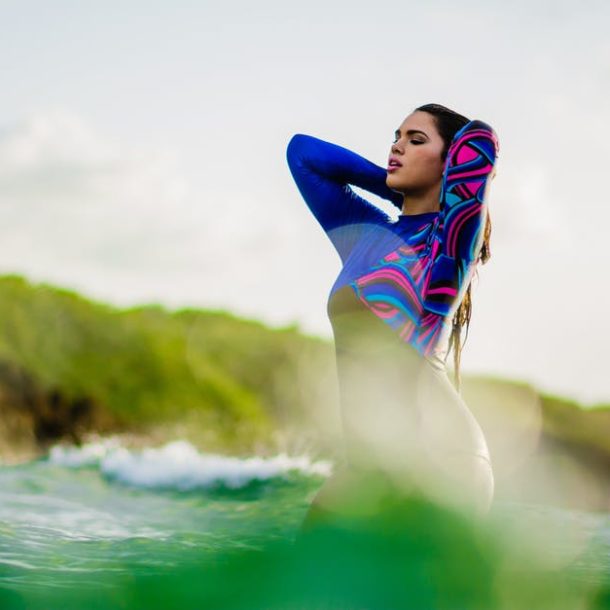 After all the effort and hard work you will love shopping for your holiday wardrobe! A bikini top or swimsuit with good bust support can help you maintain your posture and improve your overall shape.  If you really want to look fab and stand out from the crowd our Poly Platinum Bra would look amazing paired with a black bikini bottom.
Our microfibre Peshamel Towel also folds up really small and is perfect for your beach bag!
Let's get started, Summer is just around the corner!!